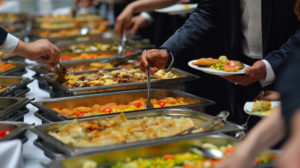 Crystal is proud to announce the completion of our new open buffet project wth our partner Qasr Al-Dur Hotel. We believe this project will contribute positively to the development of the touristic infrastructure in one of Iraq's most beautiful destinations: Najaf, the city of knowledge and peace.
We are delighted to know that Qasr Al-Dur Hotel is fully satisfied with our product quality and design.
Crystal is constantly striving to raise our quality standards and exceed our customers expectations, and also to take the industry to the next level.
Good to Know
Najaf is a city that never sleeps. It is always busy throughout the year, especially near Imam Ali's shrine where it receives about 15,000 daily foreign visitors, in addition to Iraqi tourists.