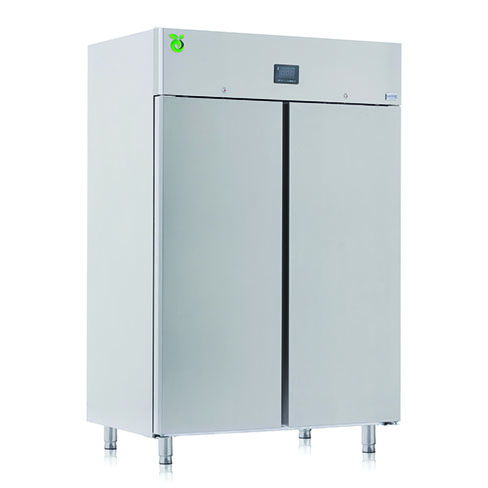 GREEN LINE DOUBLE DOORS
DESCRIPTION
Exterior and interior stainless steel body (AISI 304).
CFC free, high pressure injected polyurethane insulation in 85 mm thick and 42kg/m³ density.
Air managing system which provides inside refrigeration balance.
High class energy saving design.
Monoblock refrigeration group which allows easy access and wider usage area.
Lockable, reversible and self closing doors.
Hygienic and ergonomic interior custom design.
21×2 level embossed guides for shelves or GN containers.
Ventilated air chamber.
Interior LED light.
Auto defrost with heating element.



INTERIOR TEMP. (C°)
-2 / +8
DIMENSION (mm)
1375 x 865 x 2080
PACKING DIM. (mm)
1460 x 880 x 2140
INTERIOR TEMP. (C°)
-10 / -22
DIMENSION (mm)
1375 x 865 x 2080
PACKING DIM. (mm)
1460 x 880 x 2140